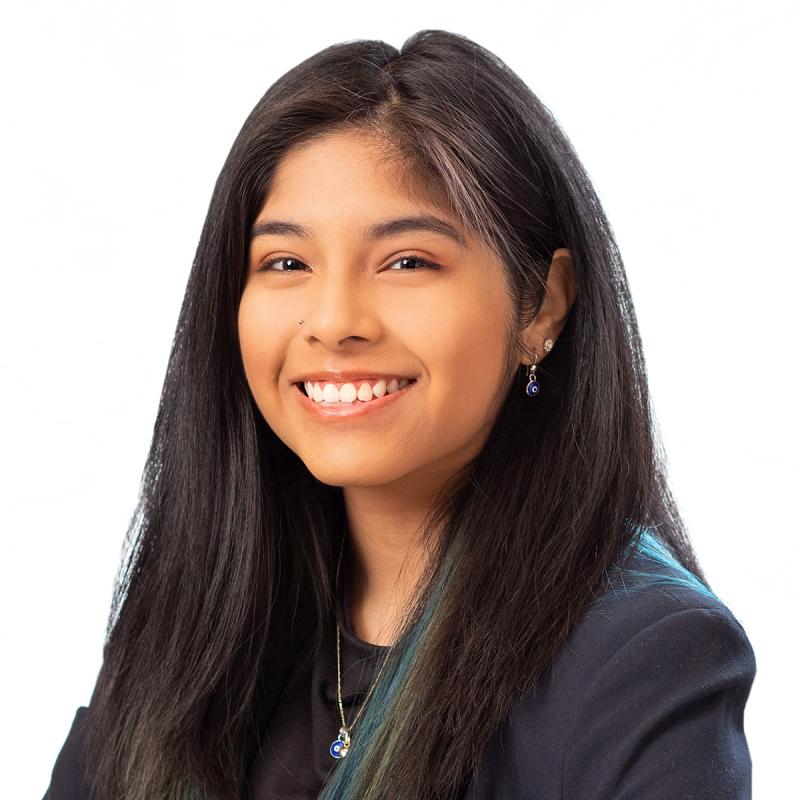 Engage with Arleen Lopez Cruz
Arleen Lopez Cruz
Clinical Research Coordinator, Nudge Unit
Arleen Lopez is a clinical research coordinator at the Nudge Unit.
Arleen graduated from Rutgers University-Newark, earning bachelor's degrees in behavioral neuroscience and biology with a psychology minor and honors college concentration. She has been doing research since her first semester at Rutgers in disciplines like psychology and neuroscience before shifting to a clinical focus in her current work. While at Rutgers, she received the Alumni Association Endowed Merit Scholarship, a Summer Undergraduate Research Fellowship, and the Commemorative Research Endowment Scholarship.
 
Arleen is the co-founder of Interlingual, a 501(c)(3) non-profit organization that aims to connect multilingual student volunteers with health care facilities to provide free interpretation services and patient advocacy. Arleen has been recognized for her work at Interlingual with an OZY Genius Award and by the Mount Sinai Diversity Innovation Hub.
Arleen plans to pursue an MD/MPH to continue working for her communities. She is passionate about health care equity, patient satisfaction, and community service in underrepresented communities.
More about Arleen Lopez Cruz
I am a strong advocate for patients with limited English proficiency, and I always look at opportunities to educate others about the language barrier in health care as a social determinant of health.
Seeing patients satisfied with the resources we provide them and having conversations about their stay at the ER. I got to connect them with mental health and community resources when needed, and it brings me joy that they felt heard and cared for.
I have hope that we are able to provide affordable and effective health care services to all communities. Implementing prevention medicine in clinics and community spaces will lead to a safer population.
With the help of innovation, we can change some of the social determinants of health. I want to see patients feel safe and cared for in their physical and mental wellness. I hope we see patients more holistically and provide them with resources to reach the full spectrum of care.
Dr. Riana Elyse Anderson, who has developed methods to reduce racial stress and trauma and improve overall well-being and mental health. The first public health paper I read when I was 16 was one of her publications.
The cone repair procedure for patients with Ebstein's anomaly is fascinating to me! My mom has Ebstein's, and I learned about this repair very young. It still amazes until this day!
Europe, mostly Germany to visit my friends
I can play a Peruvian instrument called "El Cajon"
Curate beautiful playlists for any minor inconvenience or occasion
Being unapologetic and yourself is your strongest power. Your identity should never be jeopardized but embraced everywhere you go.
Drawing and going to concerts