Clinicians pitch EHR improvements at Penn Medicine hackathon
Blog Post |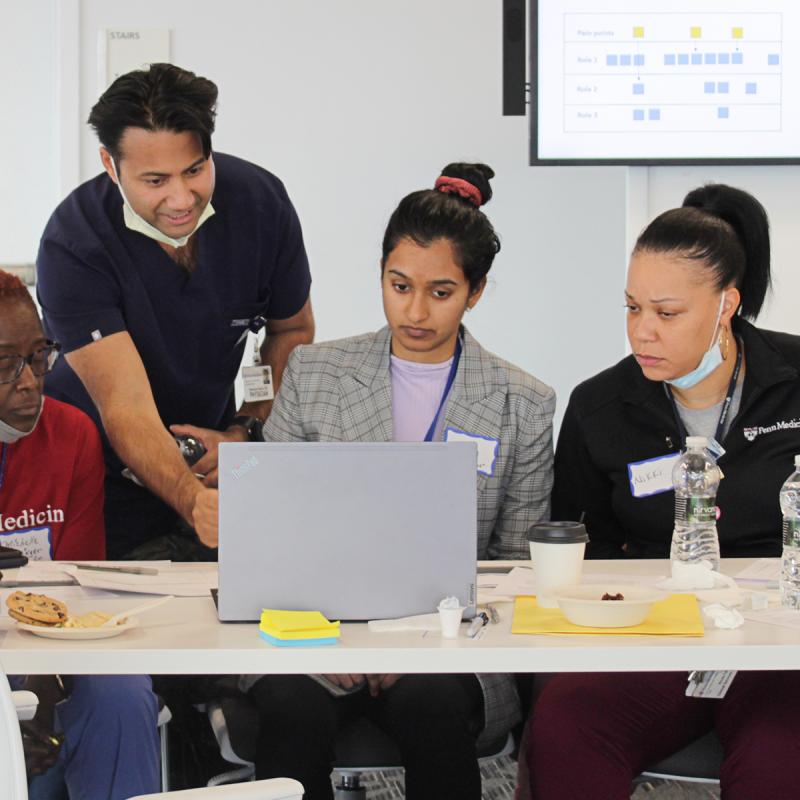 Electronic health records (EHRs) provide many benefits for health care delivery but also pose challenges when functionality is missing, or processes are cumbersome. To identify concrete ways of optimizing Penn Medicine's EHR, Epic, and empower clinicians, the health system's Department of Medicine hosted a "hackathon" in January 2023. During the hackathon sessions, 30 physicians, advanced practice providers, and staff from across the department worked in small groups to articulate specific issues they faced with Epic, formulate solutions that can be rapidly tested and implemented, and pitch their ideas to health system leadership.
Participants were introduced to problem definition and solution generation exercises by hackathon leaders Catherine Shi, MSN, RN, senior project manager for faculty well-being (and a former staff member of the Center for Health Care Innovation), and Andrew Litwack, MD, associate professor of clinical medicine in cardiology. CHCI's Dave Resnick and Ken Tomczuk were also on hand to guide providers as they worked through the design process and created pitch presentations, and physician builders and members of the EHR Transformation team supplied Epic expertise.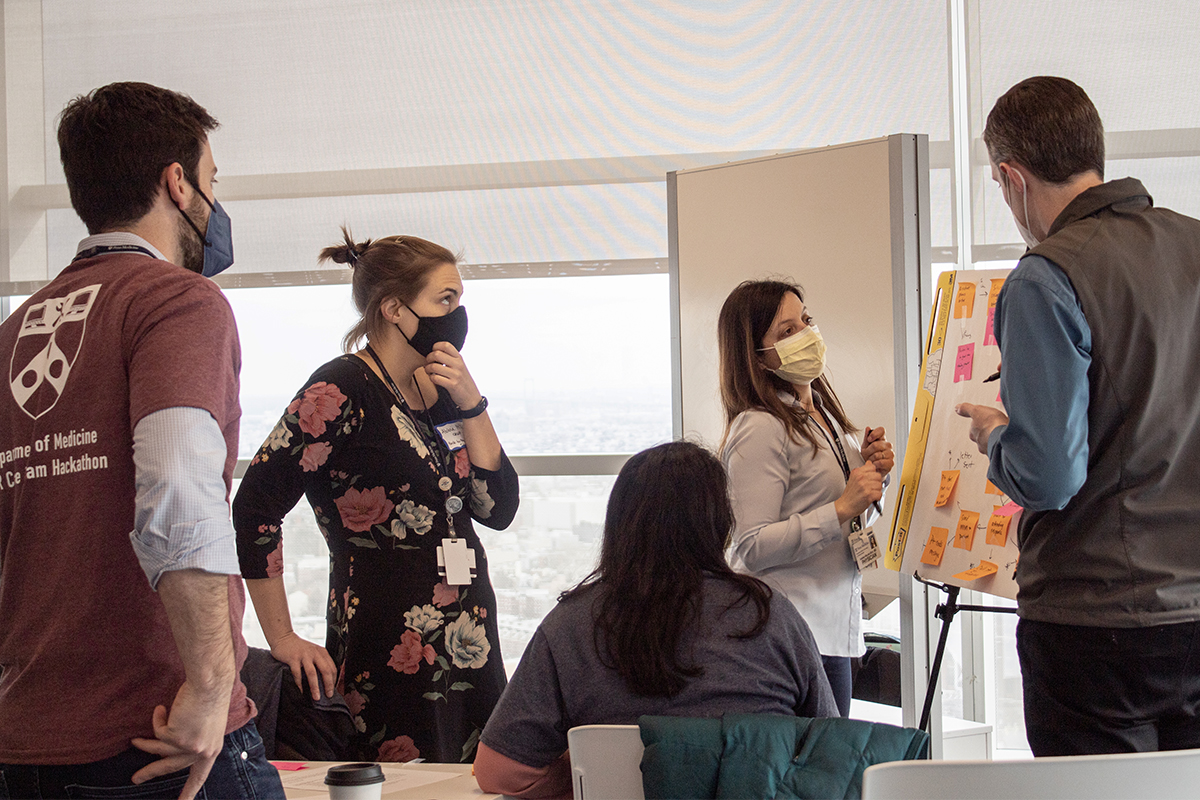 At the end of the two hackathon sessions, five teams delivered final pitches to a panel of judges who provided feedback. The winning team, "Gut Instinct," from the Division of Gastroenterology, took aim at the inefficient, decentralized process of tracking down prior authorizations for medications. They proposed repurposing the Epic referrals tab to include a prior authorization field, where a SmartPhrase – which the team had previously developed and tested – could be used to track prescriptions, handoff, and communication data. Gut Instinct's members will receive a $10,000 grant from the Department of Medicine, dedicated analyst support to build the solution, and project management support to move their work forward. The second phase of their proposal, which involves electronic prior authorizations with an integration of Cover My Meds, is also under exploration.  
Other teams pitched ideas to improve the outpatient consult process, patient flow, results management, and records collection. When possible, these solutions will be incorporated into other initiatives; for example, CHCI is currently exploring how to handle record management effectively.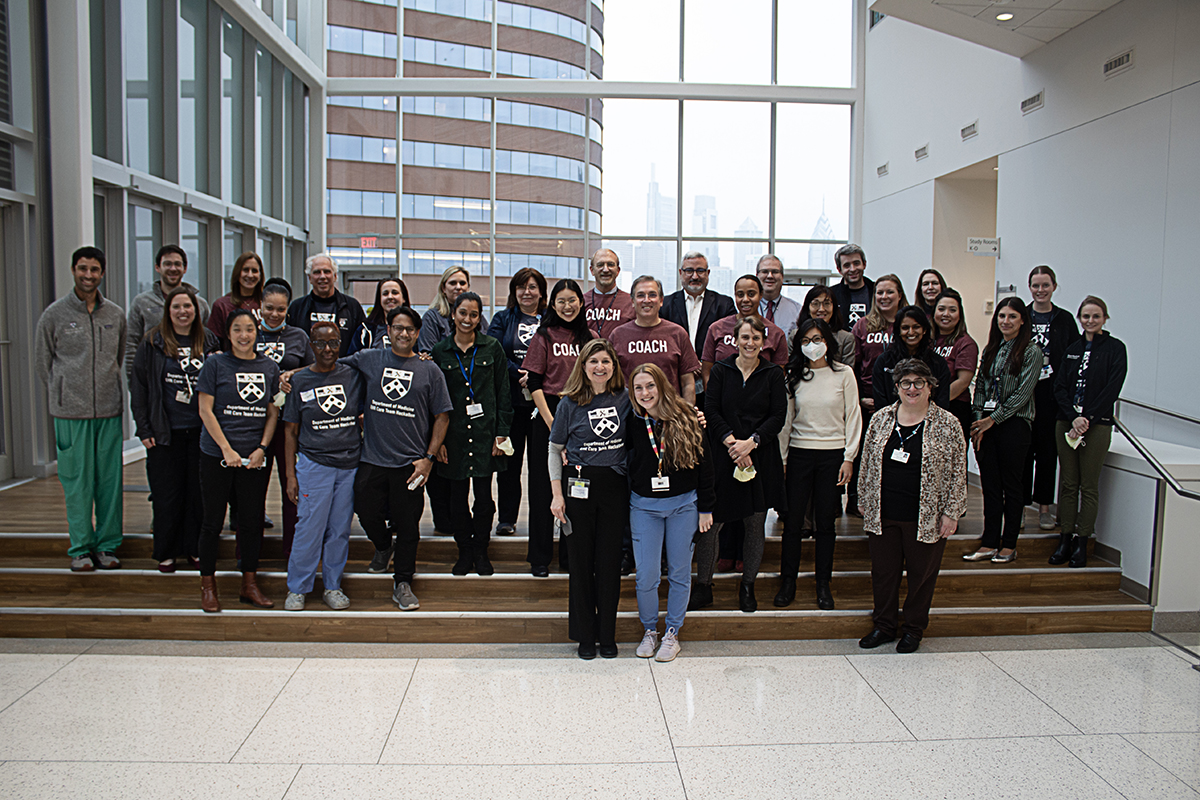 More hackathon images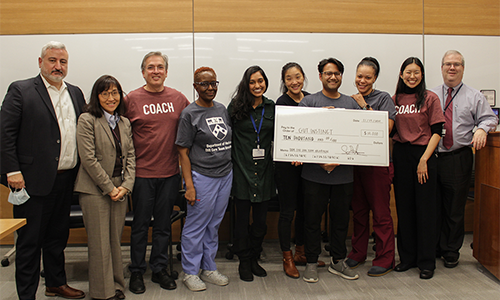 The GI team Gut Instinct with a symbolic check for $10,000 that they will receive to implement their solution. Also pictured: Hackathon leaders and judges.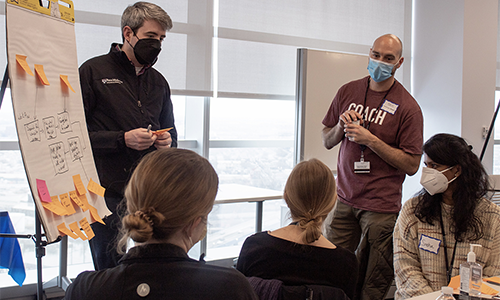 The Pennicillin Hackers team works on solution ideation with CHCI's Ken Tomczuk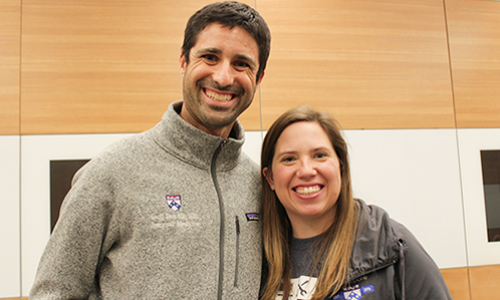 Epic Flow (Pulmonology): Geoffrey Bass, MD, MBA; Jamie Lederer, CRNP, MSN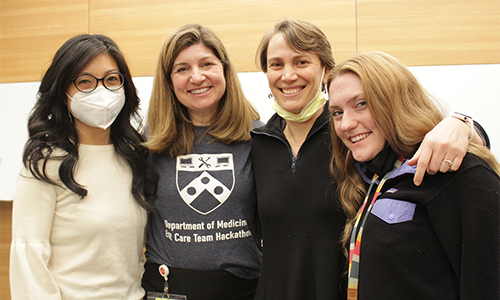 Epic Gremlins (General Internal Medicine): Marguerite Balasta, MD; Gillian Lautenbach, MD; Jennifer Kraft, MSN, CRNP; Laura Dusenshine, LPN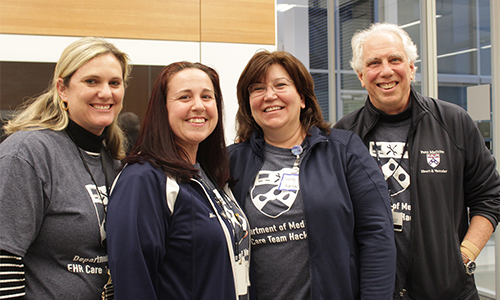 Flying Monkeys (Cardiology): Leslie Gonce, CRNP; Marnie Watkins, RN; Nancy Vanderslice, RN; Jonathan Gomberg, MD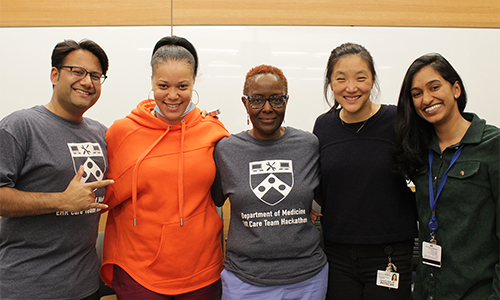 Gut Instinct (Gastroenterology): Neilanjan Nandi, MD; Nicole Fabii; Michelle Grainger, LPN; Alexandra Weiss, MD; Swana Thomas, PharmD, MPH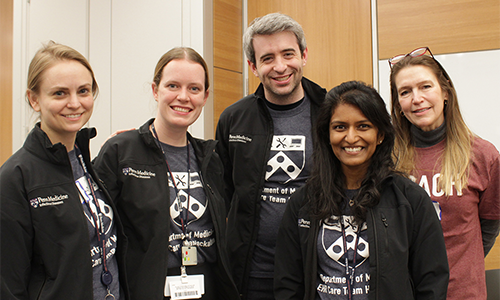 Pennicillin Hackers (Infectious Disease): Sara Clemens, MD; Emily Hamilton, CRNP; James Harrigan, MD; Sneha Thatipelli, MD. Also pictured: Debra Laumer.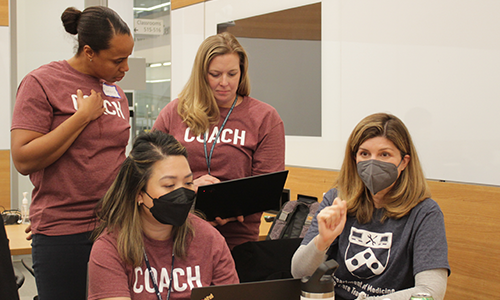 EHR Tx/PACE coaches and Gillian Lautenbach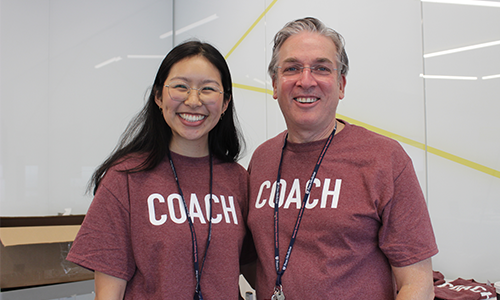 Hackathon leaders Catherine Shi and Andrew Litwack
EHR Transformation & PennChart Advanced Clinical Education (PACE) team
Lindsay Calio, MS, PA-C
Debra Laumer, DNP, MBA, RN-BC
Bernice McPherson, CRNP
Linh Palcher, MHA, RNC-MNN
Carole Rosen
Physician builders
JT Howell, MD
Jon Pomeroy, DO
Innovation coaches
Dave Resnick, MS.Ed, MPH
Ken Tomczuk, MLA
Judges
Anna Schoenbaum, DNP, MS, RN-BC, Vice President of Applications and Digital Health, Penn Medicine
Tom Gakis, MBA, Chief Operating Officer for the Department of Medicine, Penn Medicine
Lee Goldberg, MD, MPH, Vice Chair for Informatics, Department of Medicine, Penn Medicine
Sri Adusumalli, MD, MSHP, MBMI, Senior Medical Director, Enterprise Virtual Care, CVS Health