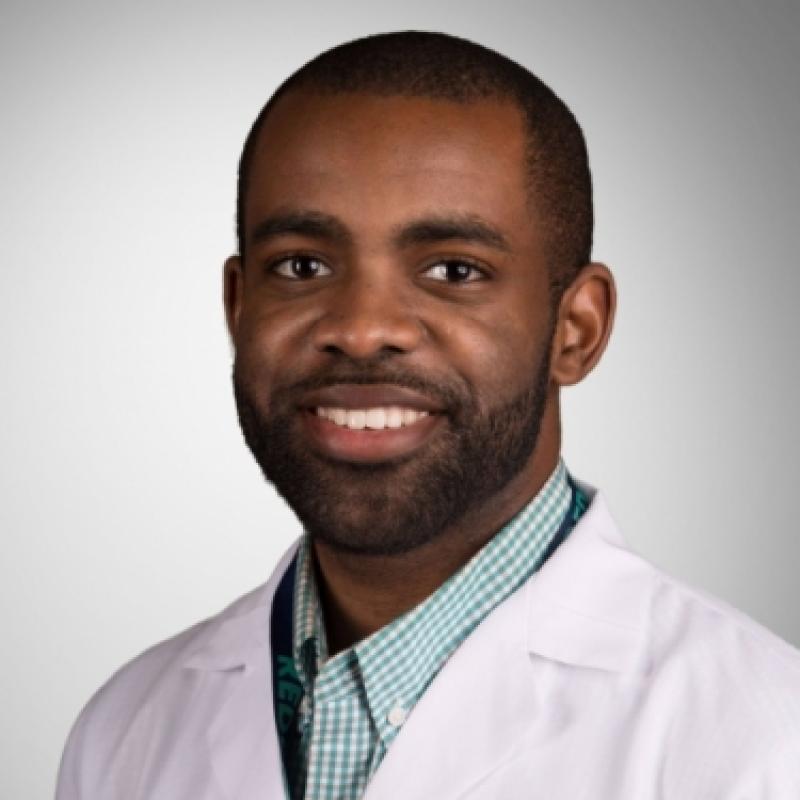 Emeka Anyanwu
MD, MScBMI
Clinical Informatics Manager, Center for Insights to Outcomes
Emeka Anyanwu is a clinical informatics manager at the Center for Insights to Outcomes. He is also an assistant professor at the Perelman School of Medicine and a general cardiologist and echocardiographer at the Hospital of the University of Pennsylvania.
Emeka is interested in the potential for clinical informatics and digital technologies to improve patient care efficiency, clinical communication, and medical research and education. With experience in full-stack web and mobile development, he applies contemporary design and user experience workflows to solve clinical problems. 
Before joining the team, Emeka worked with a health care web startup, earned several Epic certifications, and launched a mobile application for hospital communication.
Emeka received his medical degree from Case Western Reserve University School of Medicine. He completed his internal medicine residency and a fellowship in cardiology at the University of Chicago Medical Center. During his cardiology fellowship training, Emeka also earned a master's degree in biomedical informatics from the University of Chicago. He is board-certified in internal medicine and echocardiography and a member of the American College of Cardiology and the American Medical Informatics Association.
Improving workflows and medical education experience. Learning new web technologies and development stacks.
I get the most excited about any project that gets consistent use and makes patients' or clinicians' lives easier. Watching a user base grow is also invigorating.
As the value of internal innovation becomes more apparent, more health care systems will establish fertile ground to rapidly experiment with and grow the ideas of their trainees and employees.