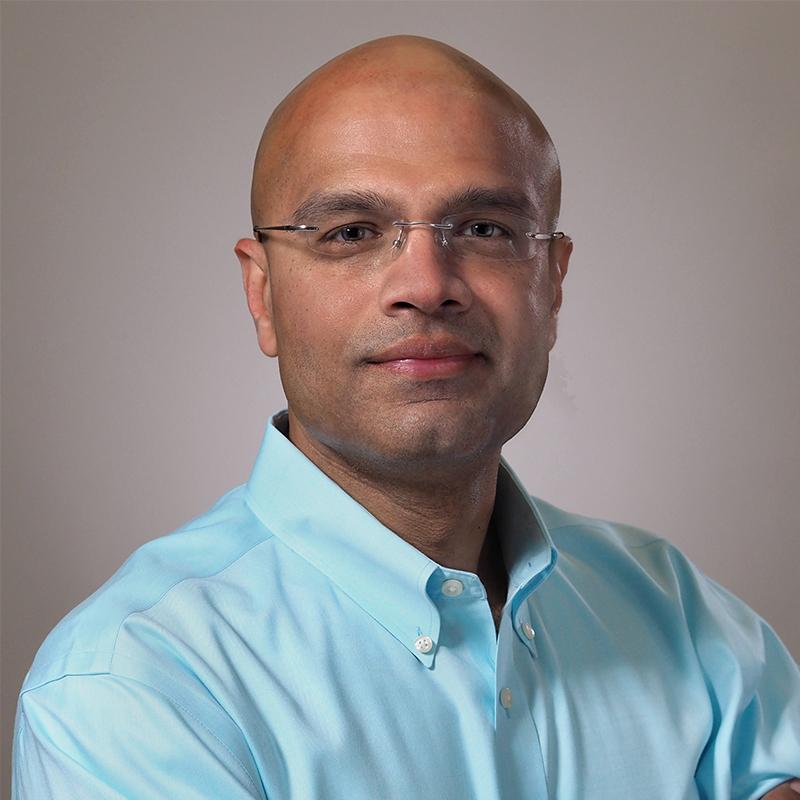 Engage with Mohan Balachandran
Mohan Balachandran
MA, MS
Chief Operating Officer, Way to Health
Mohan Balachandran is the chief operating officer for Way to Health. He is a passionate problem solver with nearly 25 years of experience in building, growing, and sustaining businesses. In his current role, he leads the Way to Health team and is responsible for all aspects of the product, finance, and sales. 
An entrepreneur at heart, Mohan has dedicated the last decade of his life to the technological challenges facing the health care industry. Most recently, he co-founded Datica (formerly Catalyze) to address the two biggest hurdles to innovation in health care - cloud regulatory compliance and data interoperability. Before founding Datica, he launched Share.md, a physician communication company, and mthSense, a YCombinator mobile advertising company.
Before this entrepreneurial streak, Mohan was an early employee at Net.Orange (acquired by Nant Health), where he focused on developing partnerships with a roster of high-profile clients, such as the US Oncology Network, Ascension Health, and Kaiser Permanente. Mohan began his career in the United States in the supply chain and master data management fields at i2 Technologies (acquired by JDA). During his tenure at i2, he successfully grew the company's client base to include several Fortune 100 companies, ultimately achieving the role of vice president of sales and marketing for the consumer products vertical.
Mohan holds a bachelor's degree from the India Institute of Technology, Bombay, and two master's degrees from the University of Pennsylvania.
More about Mohan Balachandran
Designing and growing products
COVID Watch reduced mortality by 68 percent for enrollees
Value-based care, hospital at-home / home-based care
Greater emphasis on clinician well-being as well as improving the patient experience
Programmable chips that make things like AI, gaming, and more all possible with the same hardware
"You can't connect the dots looking forward, you can only connect them looking backward. So you have to trust that the dots will somehow connect in your future." Steve Jobs
I worked on superconductor research for a couple of years
Build teams and grow team members
"Live as if you were to die tomorrow. Learn as if you were to live forever." - M.K.Gandhi
Focus on distribution first, then product, and finally pricing.
Watching my kid's sports games and playing with my dog.
Country Fowl Dazzling Jazmine, aka Jazz