Spotlight on: Anna U. Morgan
Innovator spotlight |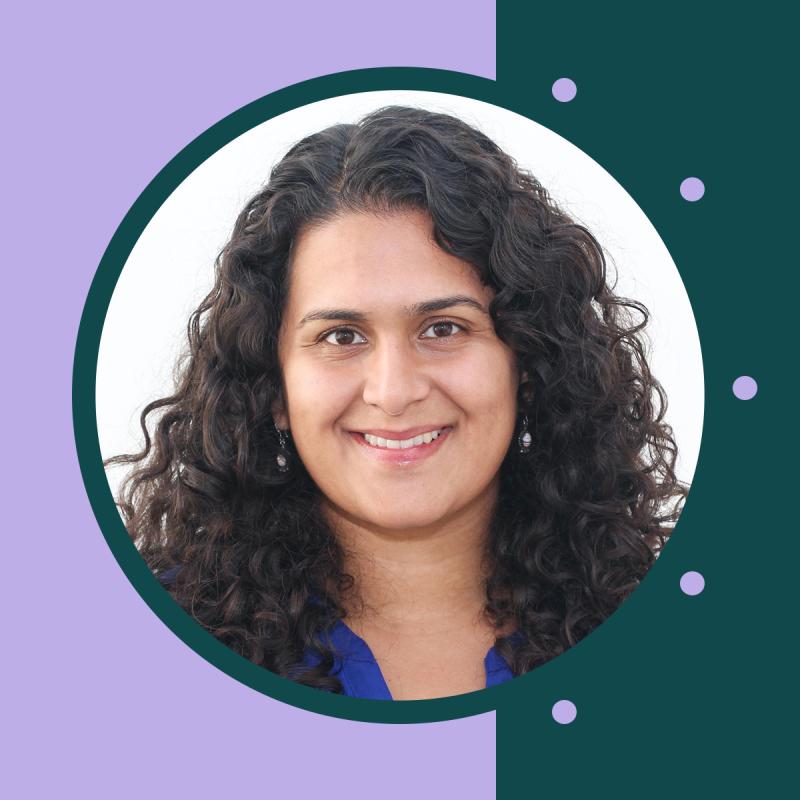 Anna U. Morgan
, MD, MSc, MSHP
Assistant Professor of Clinical Medicine
Medical Director, COVID Watch
Assistant Professor of Clinical Medicine, University of Pennsylvania Perelman School of Medicine
Medical Director of COVID Watch, Penn Medicine
---
Anna Morgan had been a physician at Penn Medicine for only a year when, in March 2020, she received a phone call that flung open a new door for her. The call was from David Asch, MD, MBA, and Krisda Chaiyachati, MD, MPH, MSHP, formerly of Penn Medicine's Center for Health Care Innovation, who were seeking help with creating and implementing COVID Watch, an automated remote-monitoring program for patients with COVID-19. She chose to step through that door into the world of health care innovation.
"That became a very intense piece of work," recalls Morgan. "We met every single day for six or eight weeks." The team collaborated with Way to Health to build the technology to run COVID Watch, and Morgan worked with nurses to develop the clinical protocols. "We figured out the staffing model. We iterated and did a lot of quality improvement – we made sure we weren't missing patients. And it happened very quickly." In fact, they began enrolling patients less than two weeks after that initial call.
COVID Watch proves that solutions can be simple even when circumstances are complex. In the program, patients who are confirmed or likely to have COVID-19 receive automated texts twice per day to assess patient health. Concerning cases are then escalated to nursing staff, who evaluate the patients and refer them to appropriate care. 
COVID Watch is still operating as of November 2022. Since March 2020, it has served more than 35,000 patients, reduced the burden on health care workers, improved health outcomes – patients in the program were found to be 68 percent less likely to die from COVID-19 in the early days of the pandemic – and likely saved the health system millions of dollars.
"It was an amazing team effort, and it shifted me in a new direction. Since that time, I've been working a lot more on these types of projects," says Morgan.
In one such project, MORE-PC, Morgan and collaborators at Penn Partners in Care and Way to Health have adapted the automated texting platform developed for COVID Watch to support patients with chronic illnesses transitioning from the hospital back into primary care. In a pilot, MORE-PC resulted in lower hospital readmissions, and the team is now completing a randomized control trial to test the program across the primary care service line.
Both COVID Watch and MORE-PC rely on texting to facilitate communication and care, as do a growing number of health interventions. The "latest and greatest" high-tech solutions are important, says Morgan, but "SMS text messaging has been around for a long time, and it's very accessible. It's very cheap, and it's a huge part of the way we communicate. For our patients, the idea of having a way to text with their health care team fits into their life in a way that phone calls or a portal don't always fit."
"Anna is such a great clinical innovator. She leads with empathy for patients, empathy for staff, and a kind of genius for the pragmatic realities of direct and indirect clinician-patient interactions." – David Asch
Morgan lends unique expertise to programs that focus on groups of patients, bringing a population health lens to their design, implementation, and evaluation. She credits her training – a fellowship in the prestigious Robert Wood Johnson Clinical Scholars Program at Penn, culminating in a master's in health policy research, and a population health-related master's that she earned prior – with preparing her to step in on projects like COVID Watch.
When it comes to health care innovation, says Morgan, "You can't do any of it on your own. So being able to identify a team and being a good team player are the most important qualities. And it might push you out of your comfort zone in terms of topic area – I would have never thought that my topic area was text messaging or even pandemics. But I think that saying yes to good people, to good teams, that you think you'll learn from and get along with… That, to me, is more important than the topic area. There are so many things that matter to patient care, so I choose what I work on mostly by the people I work with."
Morgan's work has extended into building and testing interventions around hypertension management, primary care outreach, and opioid use disorder. She also facilitates care delivery-focused projects funded by the LDI-Penn Medicine Research Laboratory, which she directs. And she continues to care for individual patients at Penn's internal medicine facilities.
"There's a personal intellectual interest in being able to complement my patient care with population health work and working with diverse teams," Morgan says. "Having a job that facilitates direct patient care and teaching and also being able to work on projects that impact thousands of patients, like COVID Watch, provides me with a sense of purpose in a different way, and both are rewarding."