Way to Health year in review
Blog Post |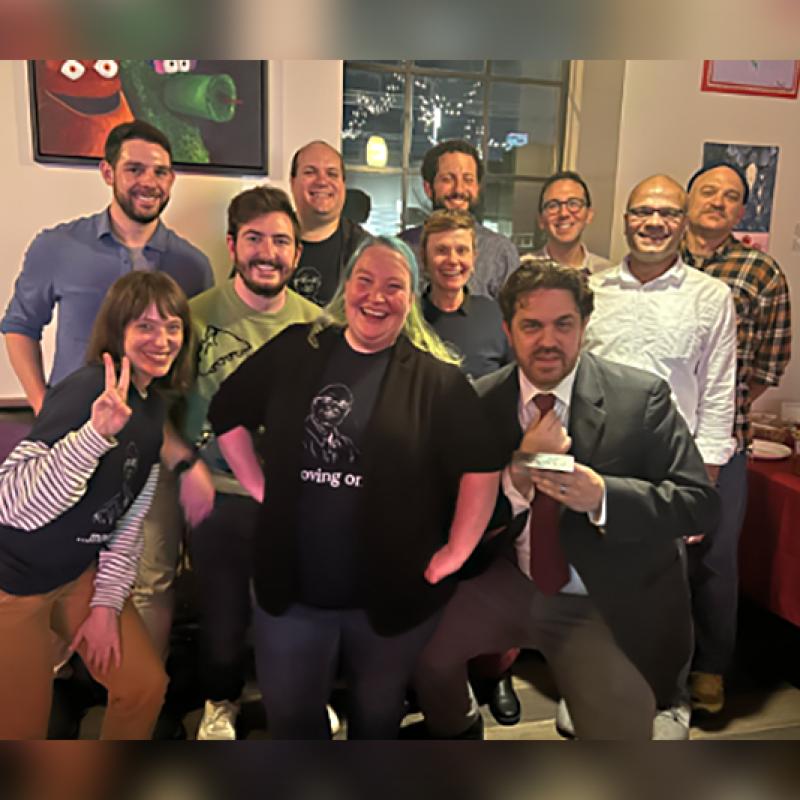 The Way to Health (W2H) annual roundup shares highlights from the past year, including product news, engagement metrics, and team updates.
Launching new interventions and impact at scale
In 2022, our operations team supported 50 existing programs and launched 40 new clinical and research implementations at Penn Medicine and other health systems.
This work allowed around 200,000 people to interact with W2H in 2022, bringing our total engagement number to 1.5 million people over the past 11 years. 
Our ongoing programs produced exciting outcomes in 2022. Highlights include Refill Express growing to serve over 5,000 patients through seven Penn pharmacies across eight service lines and Heart Safe Motherhood finalizing plans to expand to labor and delivery hospitals at Alameda Health in Oakland, California.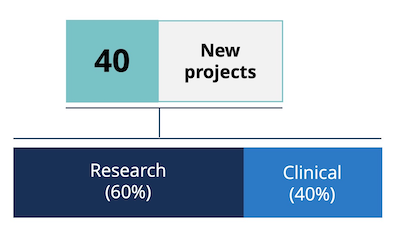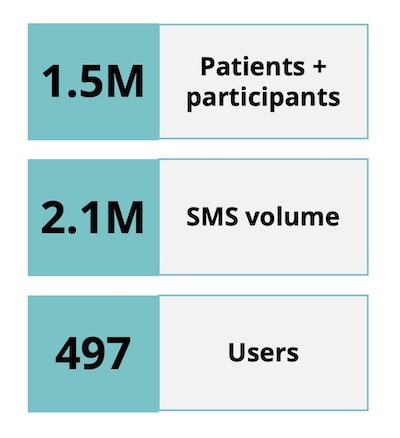 And new implementations on W2H helped chart the "next normal" at a time when health systems were confronted by geopolitical conflict, rising inflation, lingering effects from the COVID-19 pandemic, talent turnover, and other crises. For example: 
Solutions like ERICA 2.0, BP LGH, Test Trial, and various cancer screening outreach programs made it possible for Penn Medicine and other health systems to deliver value-based care at home, monitor patients remotely, and optimize the clinician and patient experience. 
We also saw early success with enrollment for Healthy Lungs, a nationwide, multi-site smoking cessation research program, reaching the 50 percent mark two years ahead of schedule. And we've been laying the groundwork for a program of similar scale, CareConnect – a service that checks in with and offers assistance to people with opioid use disorder – to expand its "warmline" to reach patients across three health systems in three states.
Product highlights
While our operations team was implementing research studies and clinical programs for remote monitoring, the engineering team made great strides to improve interoperability, which is key for programs delivered via electronic health record (EHR) embeds.
SMART on FHIR provides a standard, universal API for accessing EHR information and paves the way for any program currently running on Penn's instance of the EHR system Epic to run on any EHR. This makes programs like Heart Safe Motherhood more accessible to providers and streamlines tasks such as enrollment and monitoring. 
The team released an average of three features and/or changes a week for a total of 149 releases in 2022. Their work also included lots of "behind the scenes" development to support and optimize programs at scale and enhance performance by training natural language models.


Insights from research
Insights from research conducted on the W2H platform continued to drive the field forward. For example, the MORE-PC pilot showed that a transitional care management program using automated texting could augment patient support after discharge and reduce clinical resources needed. And pulse oximetry was found to have no benefit for COVID-19 patients enrolled in COVID Watch. Finally, we published an overview of the automated chatbot we added to the Employee Hypertension Program to accurately triage user messages.

Team news
Our team did not escape the great tech attrition of 2022, but our staff stepped up with internal pivots. We had three promotions: Michael Kopinsky to director of product development, Sadie Friday to implementation lead, and Michael Josephs to product manager. We have some new faces at W2H, too. Sarah Milinski joined as senior applications analyst, Jacob (Jake) Van Osten joined the engineering team, and Martina Plag joined the operations team as innovation manager.
We also celebrated several personal milestones: Aaron Leitner completed his master's in health care informatics. Both Aaron Leitner and Michael Josephs got engaged to a Sam – entirely separate Sams, thankfully. And Martina earned her senior black belt in Kenpo Karate.