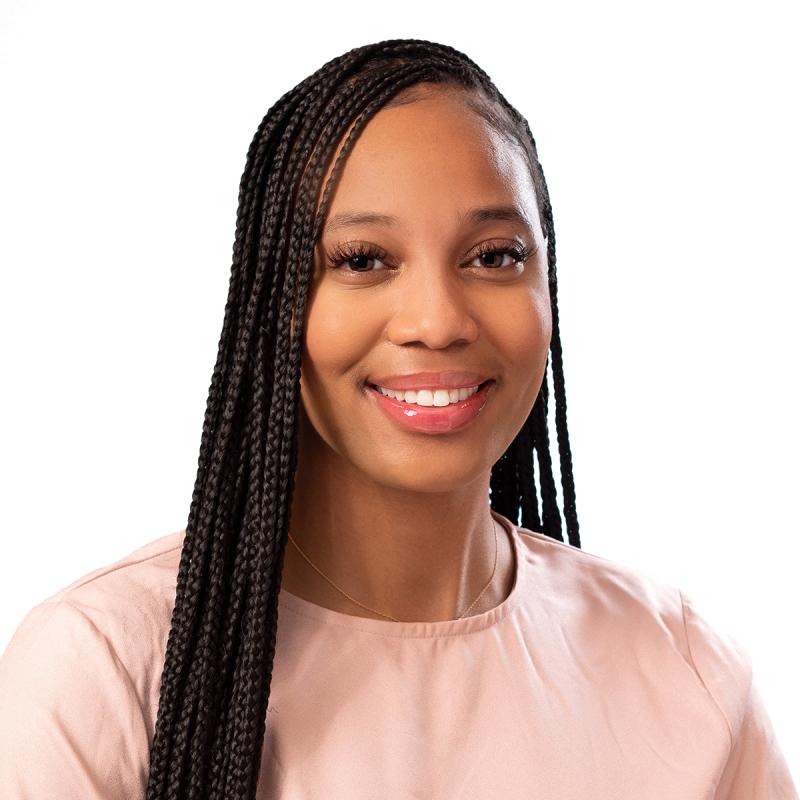 Maya Nelson
MPH
Clinical Research Coordinator, Nudge Unit
Maya Nelson is a clinical research coordinator at the Nudge Unit.
Before joining the team, Maya interned at the AME Church International Health Commission in Ardmore, Pennsylvania. While there, she performed geographic information systems (GIS) database development, qualitative and quantitative analyses, and GIS mapping. She also worked for Harmony Cares, servicing vulnerable populations with vaccines, venipuncture, and primary health care under Dr. Eliza Thornton.
Maya obtained her master's in public health from LaSalle University, where she was inducted into the National Honors Society, and her bachelor's from Benedict College in Columbia, South Carolina.
Maya prides herself on servicing the Philadelphia community as a member of Alpha Kappa Alpha Sorority, Incorporated®. As an aspiring epidemiologist, Maya looks forward to continuing her work studying vulnerable populations and fighting for health equity disparities through research.
Health equity in urban/vulnerable communities
I have hope that health care will be more inclusive for vulnerable populations because of the continued work of our health care system
"Definitions belong to the definers, not the defined." - Toni Morrison
I'm a former women's basketball player
Forget the messenger and get the message
The best part about life is that you can start over whenever you want
Riding my Peloton, going to carnival, and listening to music
Omega Bernard Nelson